Our 3D printing technology offers unlimited creative freedom and allows for the production of unique custom-made parts in just a few days.
From urban design furniture for the cities of tomorrow, surprising decorative elements for interiordesigners, prefabricated parts for construction professionals, or original projects for ambitious individuals: 3D Concrete brings your boldest ideas to life.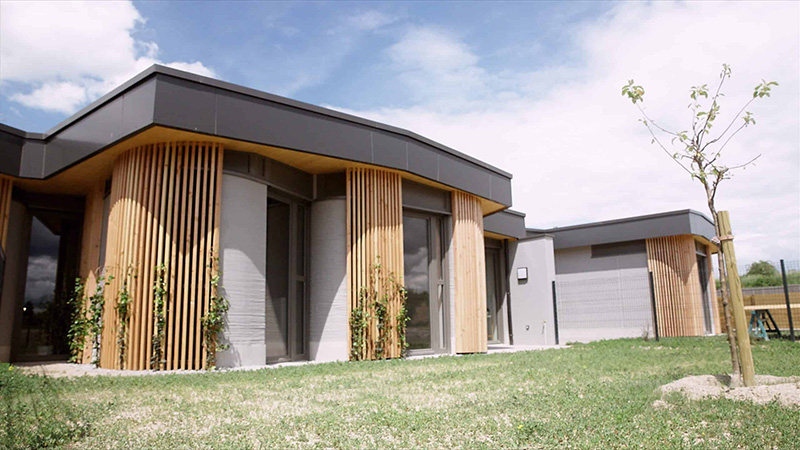 Advantages of 3D concrete printing
Time savings
Elements are printed in advance in the factory and only need to be installed on site. 24 to 48 hours after printing, the pieces can be sent.

Cost reduction
Unlike traditional methods, each print can be unique and does not incur significant costs associated with creating a mold.

Decreased carbon footprint
For the same structure, we can use up to 70% less material compared to traditional techniques, resulting in 80% less waste.

Lighter structures
As previously mentioned, through technical study and adapted design, the weight of concrete for a structure is greatly reduced compared to conventional methods.

Unique shapes
The design limits of any concrete structure are pushed back, and completely new designs are now possible.
Applications are numerous!
Imagine all the possibilities offered by concrete 3D printing! Unusual and design pieces like a bench, a jar, or a work of art, but also more complex constructions like a retaining or dwelling wall, formwork, a post, a bridge, or even an artificial coral reef.
The applications are endless and we are ready to meet all challenges with you, for tailor-made projects that push the boundaries of innovation.